I know most bands don't put a tribute/memorial section on their website, but we love our families and friends and they are part of what make us who we are - therefore we keep them in our memories and try to let others know of their funeral arrangements so they may be present and support those who are grieving. Thanks for your patience and understanding.
Sep. Friend- Mrs. Sandra Fisher
Oct. 5, 2010 Friend-Business Partner- Our beloved keyboard player and friend of Hit-N-Run
Dennis Watson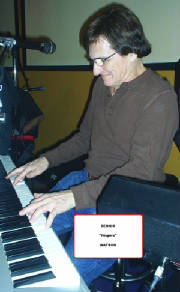 WE WILL REMEMBER YOU ALWAYS
Oct 6, 2010 Friend- Chazz Lothringers mom
Oct 7, 2010 Friend- Chazz Lothringers Dad
Oct 2010 Friend- Milford Spiveys' mom, Sewilder Spivey
Oct 2010 Friend- Don Huffman - guitarist-Funeral-Fri Jan 7-Tribute@ Bubba's-Westcott St.
Nov. 2010 Friend- Mike "Lowboy" Leubner
Dec. 2010 Friend- Ms. Susan Wied
Dec. 2010 Friend- Mean Gene Kelton Funeral: Jan 3, 2011-Baytown
Jan 2, 2011 Cousin- Mrs. Lucille Pitarra -Rosary Jan 5 @ 7 p Earthmans Hunter Creek
Funeral Jan 6 @ 10 am. St. Theresa-6622 Haskell
Apr 10,2011 Cousin- Baby Johnnie Sicola- Rosary-April 12, 2011 -7 pm- Heights Funeral Home
Apr 22,2011 Jeff Wells -Sound Arts Recording Studio- & Dr. Jeff & The Painkillers -
May 7, 2011 Mr. Hager - father of drummer TOMMY HAGER - graveside service - Humble Tx.
May 21, 2011 Friend- Mr. Otis Porsche - well known around town as " Big Otis"
May , 2011 Gonzo & Smitty - musicians / friends of Keith York
May 2013 Al Vera (husband to Susan Vera - Elvis Meetup)
May 2013 Marilyn Pahlavan's mom (Elvis meetup)
July 2013 Daughter of Gary & B.J. Jarvis ( Hit-N-Run friends)
July, 2013 Dwight Morris (Elvis Meetup)
MARCH 2015 Bob Kane (We called him our Band Daddy) husband to Jackie Kane/
father to Randy & Jeff Kane
May 2015 B. B. King - blues legend
---